21 Dark Web Websites To Visit
What Are The Best Dark Web Websites to Check Out?
While all of these exist online, it is also a melting pot for internet freedom. Additionally, the dark web also gives benefits to its users. There are many exciting and even helpful dark web websites worth checking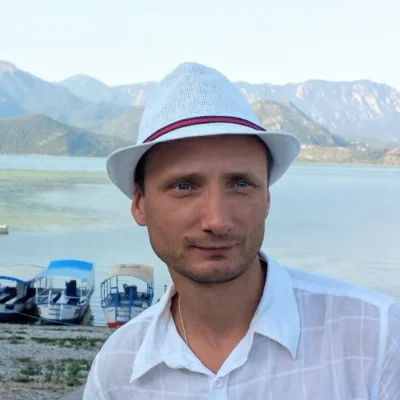 The infamous dark web is the unseen side of the internet. Its secretive nature has enticed people to keep visiting the different darknet websites. As of 2023, the platform recorded 2.5 million daily visits — proof that people are familiar with it. 
The dark side of the internet is notorious for being a breeding ground for illegal activities. Some of these are as follows: 
Drug selling
Hacking
Fraud services
Scams, and among others
While all of these exist online, it is also a melting pot for internet freedom. Additionally, the dark web also gives benefits to its users. There are many exciting and even helpful dark web websites worth checking out. 
In this article, learn about the different dark web websites users must visit. 
🔑Key Takeaways
People use the dark web for its two main features: anonymity and security. 
Though the dark web is known for many unlawful activities, it is also used for legitimate purposes. 
A few helpful uses of the dark web are sharing top-secret information privately, sending encrypted messages, and accessing scientific journals.
The Hidden Wiki, Onion Links, and Ahmia are some of the best onion link providers.
Users must be cautious when accessing the dark web. They should always consider legal consequences when using different dark web search engines.
What Are The Best Dark Web Websites to Check Out?
The best dark websites that users must visit are those that provide educational materials, host secure services, or bypass government censorship. These websites are helpful to whistleblowers, journalists, activists, or those who want or need to keep their identities hidden.
The dark web itself needs specialized browsers to access it. Many available sites help users navigate the dark web by acting as modified directories of onion sites.
Here are the 21 best websites you can visit on the Dark web:
The Hidden Wiki is like the dark web version of Wikipedia. It is a directory where many active Onion links and URLs are found. Meaning there are many types of websites and content that you can find here. These sites range from legit domains to shady pages and even illegal ones. 
Note that many of The Hidden Wiki pages are on the dark web. Some pages are for user convenience, but some are fake. 
Link: The Hidden Wiki
👍 Helpful Article:
Going to the dark web without protection is never a good idea. To help you learn how to protect your data and privacy when accessing the dark web. Read Techjury's article about the safe ways to access the dark web. 
2. DuckDuckGo
DuckDuckGo is a private browsing tool on the Dark Web that offers high privacy to users. It does not log your search history or location. When using it, you can ensure that you are not tracked since it keeps no data from you. 
There are dark web and surface web versions of DuckDuckGo. The regular version takes you to the dark web by bringing up onion sites and dark web links when searched.
Link: DuckDuckGo
3. ProPublica
ProPublica is a go-to dark web news outlet for journalists. It is a non-profit news provider and a Pulitzer Prize awardee known for its investigative journalism. The website reports different cases of abuse of authority and public trust affairs. 
Here's an example of the news ProPublica reports. This video is from their official YouTube channel. It features a former cop allegedly trying to avoid traffic fines.
In 2016, ProPublica launched its dark web versions. It adds another layer of security and invisibility to its readers, sources, and writers. Through this, whistleblowers can reveal confidential information without fearing retaliation. 
Link: ProPublica
4. SecureDrop
SecureDrop is a file-sharing platform popular among whistleblowers and journalists. NGOs and various media networks use it to obtain leaked information safely. This dark web search engine is utilized by whistleblowers to upload or send classified materials without getting known.
All of the uploaded files are given a SecureDrop URL. Every data in the sent file is encrypted. Users also do not have to worry about tracking as it does not record the IP address. 
Many media outlets, like ProPublica discussed above, use this website. 
Link: SecureDrop
5. The CIA
The Central Intelligence Agency (CIA) started as a website on the surface web. They launched a website on the Tor network to expand their online communication with the public. The dark web version is created for those who want to communicate with the agency without being tracked.
In the dark web version, people can access the contact information for the CIA, job listings, and archival information like the World Factbook. Additionally, persons wishing to share top-secret information privately can use the website, which might endanger them if discovered. 
Link: The CIA
If you want to communicate with the CIA, See this video to learn how to contact them on the dark web.
Embed Code:
6. Mail2Tor
In 2022, widespread email phishing went as bad as Google recording 18 million phishing and malicious emails daily. This underscores the need for a secure Email Services Provider (ESP). Mail2Tor is an ESP that allows users to send and receive emails anonymously. It is excellent for the user who wants highly private email correspondence.
The website requires no information to sign up; it only needs a username and password. In addition, Mail2Tor can only be accessed via the Tor network. 
Link: Mail2Tor
7. ZeroBin
ZeroBin is an excellent website for those planning to stay in the dark web for a while. It acts as a communication server that allows encrypted messaging and sending of multi-media messages on the dark web.
The encryption happens even before your data enters the server. You can paste anything, and ZeroBin will not know what you just pasted. Like any other dark website on this list, everything is done with security and privacy. 
Another thing that makes this server popular is the auto-destruct feature. Meaning it automatically deletes every trace of users' pasted texts or searches. Users can also manually choose to have them deleted or set an expiry date for your links.
Link: ZeroBin
8. Sci-Hub
Sci-hub can provide almost anything from scientific journals to dissertations and books to every dark web user. 
In addition, Sci-hub may have a way to access information about specific topics unavailable on the surface web. Users can download files in Sci-hub without sign-in subscriptions with payments.
Link: Sci-Hub
🔔 Remember:
Note that most of the content from Sci-hub is considered pirated. Accessing the site might be illegal in some countries due to copyright infringement. You should check your country's laws and regulations to be safe. 
9. OnionLinks
As the name suggests, OnionLinks is a website that provides you with a log of dark net links. Its functions are much like The Hidden Wiki. The two sites are good substitutes for each other. Although some links may be found on both sites, OnionLinks offers a unique and expansive catalog.
It is known for being organized with URLs listed in different categories they belong to. Its simple interface makes it an excellent choice for those new to the dark web. 
Link: OnionLinks
10. Ahmia
Ahmia is a secure search engine best for those who want to explore the dark web and avoid as much dangerous content as possible. It can filter out its search results to remove any content with child abuse. 
Users can also use Ahmia. Many to view statistics, insights, and news about the Tor network.
Link: Ahmia
11. Tor Metrics
Tor Metrics is an online domain with information about the Tor project's quantitative assessments. It also stores the data about the background and progress of the whole Tor system. 
Primarily, Tor metrics are a tool for evaluating the current status of the Tor project. This report includes functionality data to improve Tor's features, especially its security and anonymity. You can also find information about Tor, such as 
The number of active Onion websites
Tor activity statistics
General user-based data, and more
Link: TorMetrics
12. Haystak
Haystak is a darknet browser that provides results from onion links. It can direct you to about 1.5 million dark web pages. Like any other dark web network, it does not record your data or track your activity. Haystak can also filter unsafe websites like Ahmia.  
Users can visit Haystack for free, but it comes with advertisements. One should pay for the premium version to access ad-free searching and exclusive content.
Link: Haystak
13. Facebook
The most prominent social media platform also has a .onion version. The dark web version mirrors the original website. Users can create an account and make it anonymous. One of its highlighted features is the Facebook dark web version can be accessible in places where it's censored.
Link: Facebook
💡Did You Know?
Some countries like China don't allow the usage of Facebook. The .onion version is an up-to-par alternative for those living in such areas. The dark web will enable users to tell their stories and opinions and talk to others without government censorship.
With a market valuation of $ 470 billion, Bitcoin has been the dark web's main currency for years. This is why there are many cryptocurrency sites on the dark web.
One of these is the HiddenWallet,  an anonymous wallet on the dark web. It is used for managing cryptocurrencies and buying and selling Bitcoin. Additionally, it can be used for transactions on the dark web with complete anonymity.
Link: Hidden Wallet
15. Darknetlive
Another onion news site that provides updated information about the dark web is Darknetlive. Users can find various information through this dark web browser. This information includes website closures, arrests, drug seizures, and other news topics related to the dark web and its use. In addition, the Darknetlive can be a legal gateway for accessing darknet markets.
Link: Darknetlive
16. Riseup
Riseup is another communication platform on the dark web. Its volunteer-run site permits private emails, email lists, and chats among its users. 
The website is used to talk about issues of freedom and political discussions. The nature of these topics makes the users prone to different interference from influential groups, including the government. 
This is why Riseup is ultimately helpful for activists and activist groups. The server does the following things for its users: 
Doesn't log history or activity
High security against malicious attacks
Free from government interventions
Link: Riseup
17. Comic Book Library
For users who enjoy reading comic books, this dark web search engine is the perfect place for users who want to read comic books. Comic Book Library is a database containing thousands of comic books from various genres and publications. Users can access and download those comic strips and stories. 
⚠️Warning:
Users should always be cautious about copyright infringement when accessing content from the Comic Book Library.
Link: Comic Library
18. Imperial Library
Imperial Library is a digital library that stores accessible books in PDF format that you can download for free. It functions just like Sci-hub. However, it differs since it offers books and contents not exclusive to academic and scientific papers. 
Users can find a range of genres, from nonfiction to high fantasy, and many more here. However, most of the content here also violates copyright laws. 
Link: Imperial Library
19. Webpage Archive
Webpage Archive is an excellent dark web search engine for users looking for current information and news, as well as blogs and other articles from long ago. It provides screenshots of web pages so users can quickly determine and identify what pages look like.
The images have the information they contain at a specific point in time. This makes the website an excellent tool for discovering information that has been kept for a long time. 
Link: Webpage Archive
20. Impreza Hosting
Impreza Hosting provides different website services on the dark web. You can build your onion domain through Impreza by availing of their services, such as hidden space. They also offer the following services: 
What makes Impreza Hosting appealing is that you can build your domain without having to state many details regarding your business. It also doesn't keep a tab on your activity and ensures your site is secure by encrypting your server's hard disks. 
Lik: Impreza
21. Beneath VT
The Tunnels website is perfect for avid tunnel adventurers or those who want to explore tunnel systems. Specifically, Tunnels allow users to see the journey of urban adventurers who went to American Universities' tunnel systems. You can find pictures, maps, journals, guides, and more if you visit the site. 
Link: Virginia Tech Steam Tunnel
Wrapping Up
Dark Web browsers may have been known for negative reasons. However, it also has various legitimate uses.  Many websites on the dark web have proven helpful to students, bitcoin investors, activists, or those who want to keep their personal information and data hidden or secure. 
These websites can benefit users by maintaining their privacy and allowing them to express their views freely. Always remember that accessing the dark web is still dangerous. So always browse with caution and safety.
Is it illegal to look at the dark web?
Is DuckDuckGo a dark web browser?
Can you just go on the dark web?
What does CP mean on the dark web?