Dr. Joseph Mercola hosted a phenomenal discussion between finance guru Catherine Austin Fitts and Aleksandar Svetski, editor of Bitcoin Times magazine, to talk about the breakdown of our economy and potential solutions. This was an incredible exchange of information and insights on our current financial system, concerns and questions about how we navigate as a society while tyranny is coming down in full force, and debates on Bitcoin's role. Both were in agreement on many aspects, but disagreed on some points, while sharing their thoughts and knowledge with a show of respect for one another and a desire to continue this collaboration further with a common goal for all – achieving individual sovereignty.
Dr. Mercola breaks down the story at-a-glance:
Finance guru Catherine Austin Fitts and Aleks Svetski, editor of Bitcoin Times magazine, discuss the breakdown of our economy and potential solutions
Svetski believes Bitcoin not only is the answer to economic tyranny, but to individual sovereignty, while Fitts believes central bank control mechanisms are still at play within it
Fitts argues for building a new economy based on health, cooperation, peace and transparency, and recommends investing in things that will keep you alive
Svetski argues that in order to build any of the above, we must start with an incorruptible foundation. The "language of value" (money) cannot be owned or issued by any man-made political authority; it must emerge organically as a transparent, voluntary 'constitution in code'
A major hurdle is overcoming the globalists' mind control and propaganda influence. Everyone agreed that this is why people must be educated across multiple dimensions, not just money, but health, individuality, philosophy, ethics, economics and more
Fitts believes a successful transition requires preventing the control grid from coming into place, and clawing back the money that has been stolen. Since 1998, at least $21 trillion, and perhaps as much as $100 trillion, has been stolen from the U.S. government
I highly recommend everyone watch this thought-provoking and intriguing discussion, and think about how we can all collaborate together to create and build systems that will ensure our freedom and independence from the control grid the globalists want to lock us into. If you have ideas and suggestions, please comment below.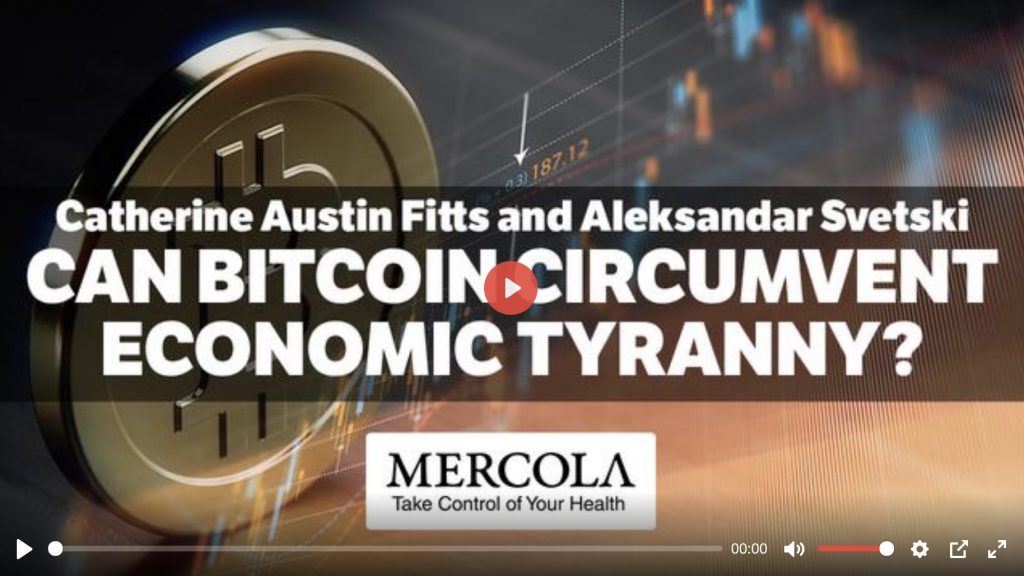 Related Material:
The Global Landscape on Vaccine ID Passports and Where It's Headed (4-part series)
22 Ways to Stop Vaccine ID Passports in 2022 and Why We Must!
TAKE ACTION: Financial Takeover & Your Bank Account – BlackRock, Envestnet/Yodlee, and The Federal Reserve

Subscribe to Corey's Digs so you don't miss a Dig!